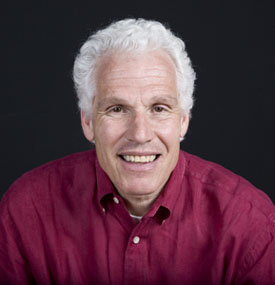 I was born in Cleveland, Ohio. After graduating from high school, I went to the University of Colorado. I then received my law degree from Loyola University of Chicago School of Law. I returned to Colorado and I have been a practicing attorney in Denver since 1979. I was a member of a small firm with three attorneys until 2000. I started John P. Oppenheim, PC in the summer of 2000. At that time, I chose to practice law alone without any partners or employees. I believe that to provide maximum service to clients, it is essential for me not to delegate work. My earlier experience had taught me that apologizing for delays and incompetence was not in my client's best interest. By answering my own telephone and drafting and mailing my own letters, my clients receive the best possible service. When a client is stressing over a legal situation, I also feel that it is important for him or her to meet with me immediately. My calendar permits me to see people immediately. I encourage my clients to meet with me as frequently as they want when they have question or concerns. When my fee is contingent upon the amount I recover for a client, the number of meetings or telephone calls is never considered by me. I simply want the client to be comfortable with my representation.
I have increasingly emphasized personal injury and motor vehicle accidents in my practice. I feel that I can best use my abilities to help those victims and their families impacted by accidents. Additionally, I have extensive experience in real estate and business law. I spent two years representing a client who purchased a large space in the Lowenstein project on Colfax in Denver. During my thirty years of practice, I have helped numerous businesses in formation, contract review, dispute resolution and property acquisition and leasing. I also have substantial experience in estate planning for those individuals with estates having values that do not exceed the federal estate tax exemption.
The principles most important to me, regardless of the representation, are as follows:
1. I work hard for every client, regardless of the type of case that individual has;
2. I frequently communicate with both the client and the opposing party;
3. I keep all of my promises to everyone;
4. I do not delegate work;
5. I am always accessible to my clients.
I am a member of the American Bar Association, Colorado Bar Association and the Denver Bar Association.